Laboratories and Instruments
Development of new formulations for thermoplastic polymers
Process optimization for the transformation of plastic materials
Eco-friendly resin development from bio-sourced biodegradable polymers
Use of eco-friendly processes (reactive extrusion)
Valorization of recycled plastics
Development of functional polymer material
Preparation of innovative fillers for functionalization or strengthening of thermoplastic resins
Development of polymer material for additive manufacturing (composite and nanocomposite thermoplastics, photosensitive resins, polymer binders, etc.)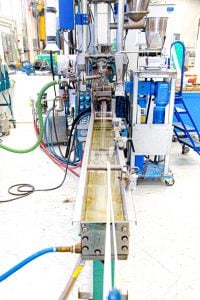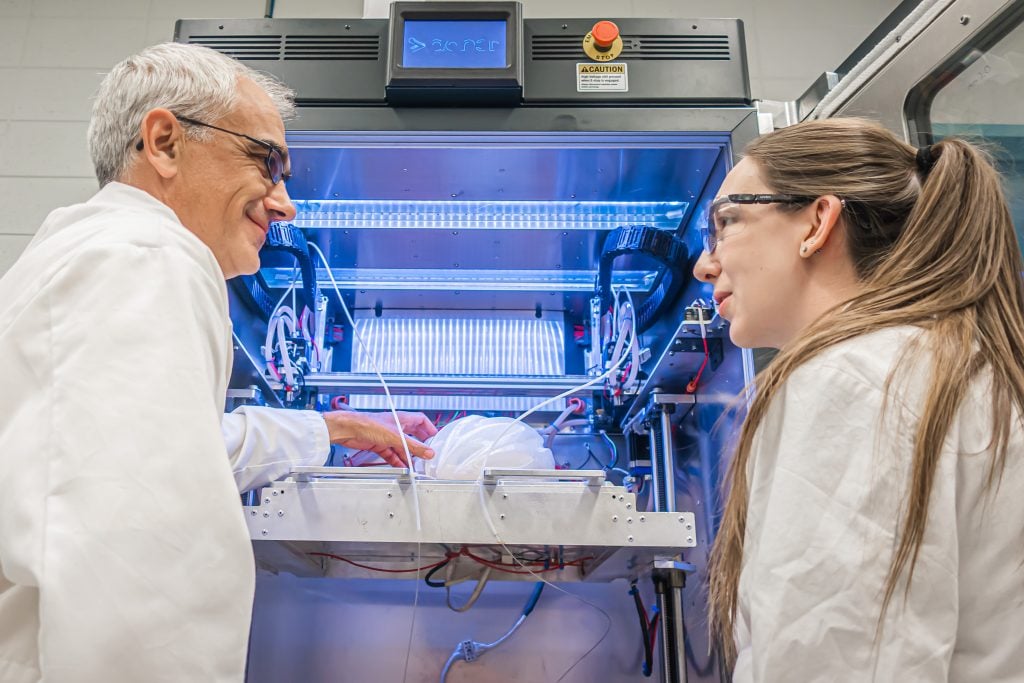 Technical Support Services

Additive manufacturing

Failure analysis

Reverse engineering

Qualification analysis

Valorization of plastics and circular economy

Numerical simulation (FEM/FEA)

Process validation
Materials
Polymer formulation
Laboratory tests and trials
Physicochemical characterization of polymers
Product Design
Material selection
Failure analysis
Design (CAD)
Quality assurance (QA)
Mechanical and Thermomechanical Characterization

Tensile strength, bending and compression Mechanical analysis
Impact (Izod, Charpy, Gardner, etc.)
Dynamic mechanical analysis (DMA)
Thermomechanical analysis (TMA)
Stress crack resistance (ESCR, NCLS)
Tear resistance
Thermal expansion coefficient (TMA)
Implementation and Manufacturing Processes
Optimization of processes and resolving industrial issues
Industrial Scale-Up
Transformation, assembly and finishing
Physical Characterization
Density/specific gravity
Hardness (Rockwell, Shore, Barcol)
Friction coefficient
Water absorption
Permeability (O2 and water vapour)
Colour, brilliance, transparency
Abrasion and scratches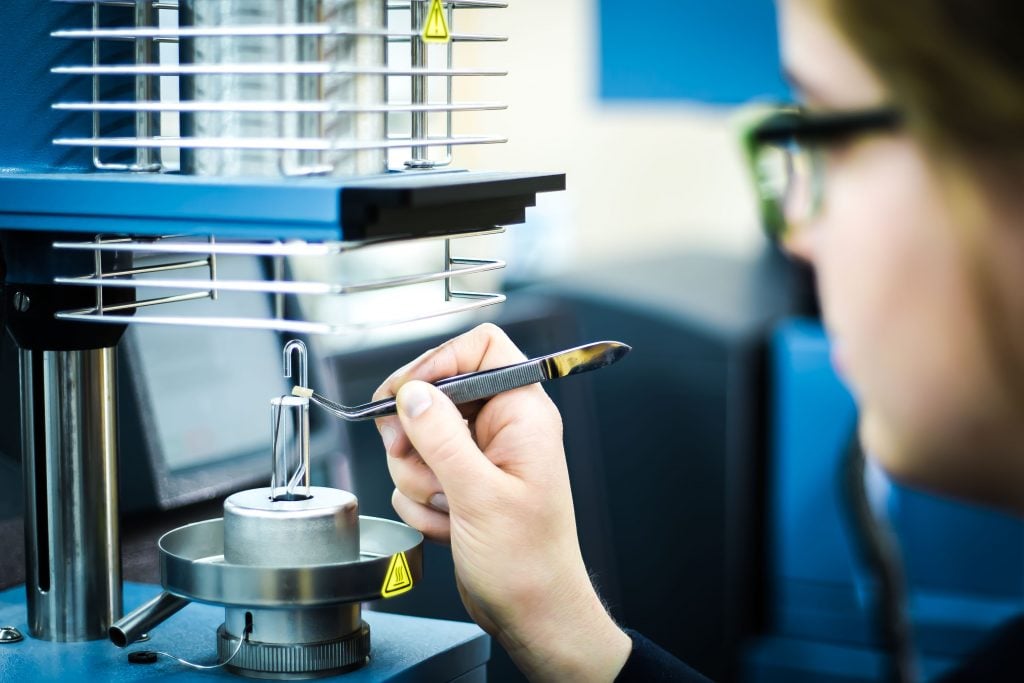 Transformation Processes
Twin screw extrusion
Injection moulding
Thermoforming
Extrusion blow moulding
Extrusion – calendering
Extrusion – coating
Filament extrusion
Compression moulding
Additive manufacturing processes (FDM, SLS, SLA, CLIP)
Thermal Characterization
Differential Calorimetry Analysis (DSC)
Thermogravimetric Analysis (TGA)
Heat distortion temperature (HDT)
Vicat softening point (VST)
Flammability measurement
Thermal conductivity
Rheological Characterization
Melt flow index (MFI)
Viscosity (Brookfield, inherent, complex)
Rheometry
Aging and Degradation

Accelerated aging (UVA, UVB, Xenon)
Climate conditioning (environmental chamber, salt spray)
Chemical resistance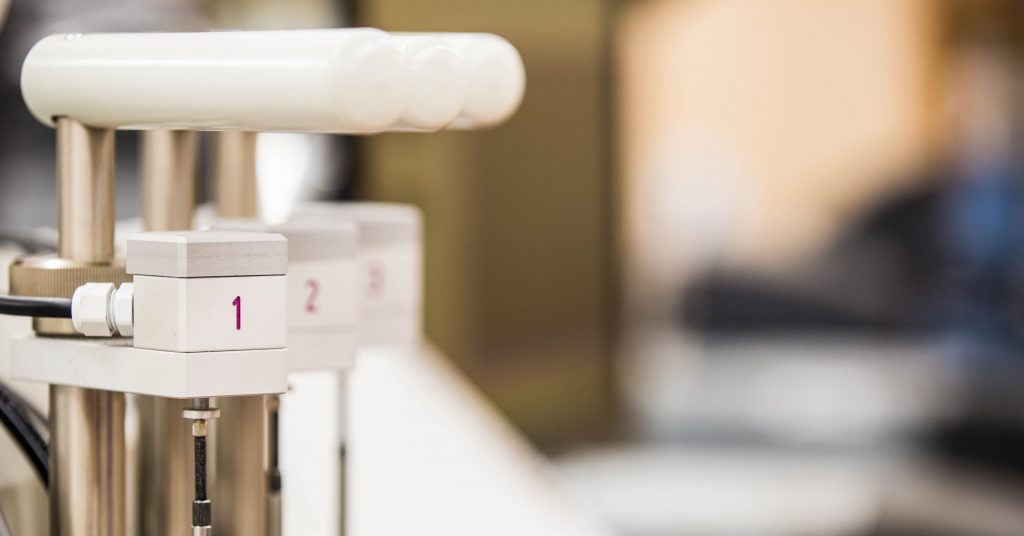 Chemical Analysis
Chemical composition analysis (XRF)
Ignition loss, ash content and ash analysis
Chemical resistance
Spectroscopic and Microscopic Analysis
UV-visible microscopy (UV-Vis), Fourier Transform InfraRed spectroscopy (FTIR) and Raman
Optical microscopy (polarized light [POM], phase contrast, according to temperature)
Optical microscopy combined with Raman spectroscopy
Scanning Electron Microscope (SEM) combined with Energy Dispersive Spectroscopy (EDX)
Additive Manufacturing
Advanced additive manufacturing for future vertical take-off devices.
Creation of concept demonstration strategies and hybrid manufacturing for tools – Polymer thermoplastics axis.
Processing of recycled nylon powder for additive.
Development of filaments made from high-performance thermoplastics and reinforced with fibres for 3D printing of parts used for the transport industry and in high temperature composite tools.
Biodegradable and Bio-sourced Polymers and Bio-composites
Development of bio-renewable polymers for the plastics and composite industry.
Production of a new agricultural mulch: Phase 2 – optimization, performance validation and industrial transfer.
Development of a bio-sourced formula for cardboard paper coating.
Development of environmentally friendly thermoplastic composites for the automotive industry from cellulose fibres.
Development of a marine cellulose-biopolymer material using surface treatment techniques for cellulosic products.
Formulation
Using innovative technical specifications for polymers.
Study of durability and mechanical performances of HDPE-based hybrid materials: application to the valorization of recycled polymers used in water pipes.
Recycling
Recycling of tubing and accessories used in the production of maple products.